The 12 Days of Christmas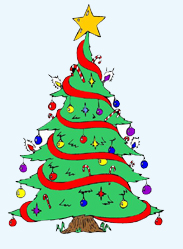 One of my favorite things at school during Christmas time was listening to Christmas songs, filling out the blanks on the paper and singing the songs afterwards. So, in the memory of that, here are two versions of a well-known Christmas carol "The Twelve Days of Christmas" and worksheets with lyrics for you to use while doing Christmas listening activities.
This is the original version of the carol. You can download the lyrics from here.
This is the parody of the original carol and you can either use it together with the original, or on its own, but with the reference to the original one. I find this one hilarious and I would use it with advanced learners. Click here to download the lyrics.
What are some of your favorite Christmas songs/carols? :)